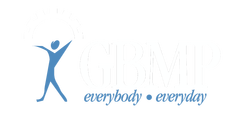 Real Companies. Real Results.
Learn more about GBMP and how we can assist you
The first step in your journey to improvement
The first step in the GBMP approach to Continuous Improvement education and ​shop-floor implementation is to perform a complimentary Lean assessment* of your current processes and Continuous Improvement history. One of our Continuous Improvement Managers will visit your plant to learn about your unique business issues and needs. He or she will walk your shop floor with you from receiving, through all of your internal processes, to shipping finished goods. We will follow up our visit with a personalized report that outlines your potential opportunities to achieve new levels of operational excellence. There is no obligation on your part. All it takes is two to three hours of your time, and a willingness to tell our facilitators your company story and about your products and processes.
Call Jamie Millman at 617-710-7033 to schedule your free assessment today or contact us through the website and he'll call you.
* The Operational Assessment is free for companies within a 100-mile radius of Boston MA; otherwise the cost is $3000 plus the cost of travel.
​"Thank

you very much GBMP! I am so appreciative of the help and support provided during the Lean training and look forward to continuing my education in Continuous Improvement. The knowledge, tacit learning opportunities, and personal insight explored during our training were instrumental to my success in the course and will be of so much value to me and my organization as I/we look to continue a LEAN journey. GBMP did an outstanding job laying the groundwork for me to not only learn but to understand the "why", not just the "how". I am confident I will be able to build upon what you have taught me for years to come to create a LEAN environment for the future. I am extremely grateful to have worked with GBMP for this education. Thanks again!"
How can we assist you? Schedule a call to learn more about us.