The GBMP Board of Directors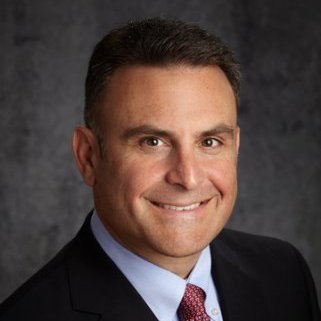 Michael Tamasi
Chairman of the Board:
Michael Tamasi is President and CEO of AccuRounds, an advanced manufacturer dedicated to being the leading value solution for contract precision machined components and assemblies used in numerous industries including medical, defense, semi-conductor, aerospace and oil/gas. Michael, a second-generation owner, has been working in the family business since 1985. Michael is very active in industry and educational organizations including NTMA as Audit Team Leader/Member, where he served on their Boston Chapter's board for 15 years. He is also a NIMS Audit Team Leader. In 2010, he was appointed the Massachusetts STEM Advisory Council. He co-chaired the Public Awareness subcommittee for 3 years, and currently co-chairs the Workforce Training subcommittee. Michael joined the Executive Committee for the MA Advanced Manufacturing Collaborative in 2012, serving as co-chair of the 'promoting manufacturing' working group. In 2014, he was selected to serve on the New England Advisory Council for the Federal Reserve Bank of Boston. Michael is the Chairman of Business Leaders United, a group led by several non-profits including the National Skills Coalition, and sits on the advisory board for the Mechanical Engineering Department at the UNH where he received a Bachelor of Science degree in mechanical engineering. He also received a Master's degree in business administration from Babson College.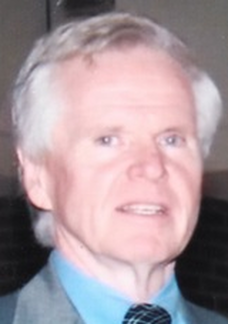 Donald Walsh
​Donald Walsh holds degrees from Holy Cross College (AB), Northeastern University (MA, Sociology) and the Harvard Business School (MBA). Don retired from NSTAR where he was the Director of Community Relations and Economic Development. He was responsible for NSTAR's relations with the 108 municipalities in its service territory as well as developing partnerships to strengthen the economy in Massachusetts. Don represented NSTAR on several business organizations, including Mass MEP and AIM. He was an officer of the Metropolitan Area Planning Council and the founder of MassEcon (the state's real estate industrial site-finder service and the leading non-governmental, state-wide economic development organization). He also founded the Dorchester Bay Economic Development Corporation, a non-profit that has developed 1,200 units of low income housing bringing over $330m of investment to Dorchester.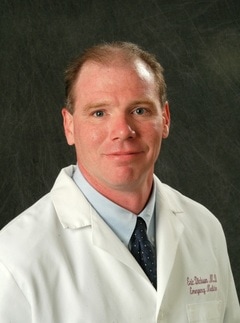 Eric W. Dickson MD
​Dr Dickson is President and CEO of UMass Memorial Health Care, a four hospital healthcare system located in central Massachusetts with over 900 acute care beds and 1100 employed physicians, he also serves as a Professor of Emergency Medicine at the University of Massachusetts Medical School. Prior to being named CEO Dr Dickson served as President and Senior Associate Dean of UMass Memorial Medical Group, Professor and Head of the Department of Emergency Medicine at the University of Iowa Carver College of Medicine and Interim Chief Operating Officer for the University of Iowa Hospitals and Clinics. Dr Dickson completed his medical degree and residency training in emergency medicine at the University of Massachusetts Medical School and has a Masters Degree in Health Care Management from Harvard University. Dr Dickson has served as a member of the Baldrige National Quality Award Board of Examiners, lectures nationally on the use of the Toyota Production System in healthcare and is an active faculty member for the Institute of Healthcare Improvement, where he works with health systems around the world to reduce healthcare costs while improving quality.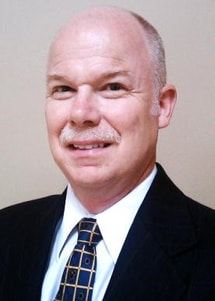 Bruce Watkins
Bruce has more than 30 years' experience leading businesses spanning technologies as diverse as high volume consumer goods, high precision machining, fine chemicals enterprises, pharmaceutical-food grade operations, and medical device companies. He skillfully integrates a leadership approach that combines the entrepreneurial mindset of a small company with the discipline of a large stable organization to deliver high impact results. In his current position as General Manager of KARL STORZ Endovision, Bruce was recruited to lead a business turnaround, delivering unprecedented levels of customer service, quality, and cash flow. He has more than 10 years lean leadership experience, and has implemented lean operating systems in several different businesses. An eight time Boston Marathon runner, Bruce understands the discipline required to deliver a long term plan, while executing day-to-day operational excellence.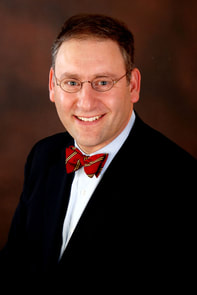 Steven J. Spear
​Steven Spear is a Sr. Lecturer at the MIT Sloan School of Management and in MIT's Engineering Systems Division, and he is a Senior Fellow at IHI. He has won numerous awards including the Philip Crosby Medal, for his book The High Velocity Edge, from the American Society for Quality (ASQ) in 2011, a McKinsey Award for his article "Fixing Healthcare from the Inside, Today," from Harvard Business Review, and numerous Shingo Prizes for Research Excellence. He is an authority on how select companies—in high tech and heavy industry, design and production, manufacturing and services—generate superlative performance by converting innovation & improvement from inspiration to repeatable, broad-based, skill-based disciplines. Spear's "Decoding the DNA of the Toyota Production System" and "Learning to Lead at Toyota," are part of the lean manufacturing canon. His "Fixing Healthcare from the Inside, Today" and articles in Annals of Internal Medicine, Health Services Research, Joint Commission Journal on Quality and Patient Safety, and Academic Medicine have been on the forefront in health care improvement. He contributes to the Boston Globe and New York Times, and has appeared on Bloomberg TV and radio, CBS, and elsewhere.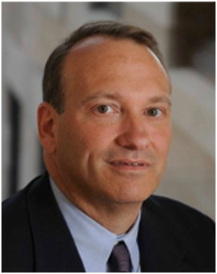 Peter A. Hunter
​Peter Hunter is the Managing Partner of Artemis Capital, a Boston private equity firm focused on investing in Industrial Technology manufacturing companies. Peter has over 30 years of business experience. Prior to founding Artemis, Peter was a co-founder & Managing Partner of Axia Capital & he continues to represent both Artemis & Axia on the boards of Janis Research, KCB Solutions, Ohio Tool Works, Hydroid, Innovative Pressure Technologies, and Fiberoptic Components. Peter sits on several non-profit boards including ESC New England and the Stone Family Adoption Assistance Fund. Prior to forming Axia, Peter was CEO of Innovative Microplate, where he grew the firm's revenue by 100%. Previously, he was the CEO & director of Inspectron Corporation, a machine vision hardware and software company focused on factory automation. Under his leadership, the company grew over 400% in less than 3 years. Peter was also VP, COO & CFO for Data Instruments, a manufacturer of industrial sensors and factory automation equipment. During his 12 years at Data Instruments, he oversaw 7 acquisitions that resulted in growth to the company (revenues of $70 million) and the sale of the company to Honeywell in 1998. Prior to joining Data Instruments, Peter was a CPA for Deloitte & Touche. An attorney and CPA, he received his JD in corporate law and BS in Accounting at Suffolk.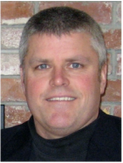 Bret Watson
As President/CEO of Jøtul North America, Bret has led a lean transformation that began in 2001 and continues today, utilizing a sustainable continuous improvement culture. Under Bret's leadership, Jøtul has grown from 13 employees as a distributor to manufacturing assembly of sheet metal fabrication with 95 employees. All products sold in North American market are developed in Gorham, ME headquarters for North American hearth products market. Jøtul has been a finalist or winner in the Best Companies to Work in Maine in 2006, 2008 and 2010 and won the 2009 Governor's Award for Business Excellence in the state of Maine. Bret received a BS degree in Economics/Psychology Magna Cum Laude from St. Lawrence University and a MBA from the University of Vermont.
Arthur Trapotsis
Arthur is CEO of Consolidated Sterilizer Systems, a leading manufacturer of laboratory and hospital steam sterilizers based in Boston, MA. Arthur is passionate about manufacturing, steam sterilization, and cycling. Arthur is a member of the Boston STEM Network and has served on subcommittees for Workforce Development and Data. He is a strong advocate for growing manufacturing in the state of Massachusetts and a practitioner of utilizing lean methodologies in the work place. Arthur lectures at conferences around the U.S. on ecofriendly design features and emerging trends in the steam sterilizer market. He's authored several articles on sterilization, including a chapter on sustainable autoclaves published in the American Biological Safety Association (ABSA) Anthology XIV: Sustainability. Arthur is Founder and President of a not-for-profit, Boston-based cycling club with over 80 members. Arthur received his BS and MS in Biochemical Engineering from Tufts University and his MBA in Entrepreneurship from Babson College.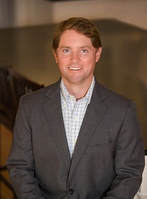 Jake Stiles
Jake Stiles has been serving the Lean community since 1995. In that time, he has been instrumental in growing Stiles Associates from a nice recruiting firm to the premier Lean Executive Recruiter in the country. Throughout the years, Jake has successfully completed every kind of placement from Lean Deployment Leader to CEO and brings to each assignment an unmatched level of understanding for position requirements, candidate dynamics, and organizational culture. He has also worked for clients across a wide spectrum of industrial segments including manufacturing, consulting, healthcare, and professional services. A few of the firm's notable clients include the Wiremold Company, Lantech Corporation, Hillenbrand Inc., the Cleveland Clinic, and several other organizations that have served as a benchmark. Jake is an active member of numerous industry associations and boards including the Association for Manufacturing Excellence. He has been interviewed and spoken widely on the topics of Lean, continuous improvement, and transformational leadership.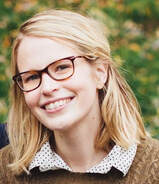 Jillian Jaeker
Jillian Berry Jaeker is the Associate Director for Data Governance at Takeda Pharmaceuticals. Her role is to design process to boost the strategic role of data acquisition and analytics at Takeda. Prior to Takeda, Jillian was an Assistant Professor of Operations & Technology Management at Boston University's Questrom School of Business, with work published in Management Science and the Journal of Operations Management. Her research focused on healthcare operations, including hospital process improvement, coordination across healthcare servers, and pharmaceutical supply chains. She concentrates on the effect of clinician and patient behavior on cost, quality of care, and resource allocation. Jillian uses diverse data sources and methods, identifying, obtaining, and manipulating the data needed for clean, reliable theoretical and business insights, with an emphasis on operations strategy. Through this work, she has become adept at working across an organization with extensive experience engaging stakeholders and developing cross-functional teams that include peers, clinicians, IT administrators, lawyers, and government agencies. She is skilled at presenting meaningful and relevant quantitative results and qualitative, actionable, managerial insights to diverse audiences: from clinicians to hospital administrators to academics and students. She received a doctorate in Technology & Operations Management from Harvard Business School's, and a BS in Management from MIT. ​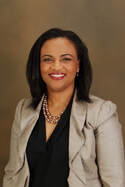 Wiljeana Glover
Wiljeana Glover is an Associate Professor of Technology, Operations, and Information Management and is the Fischer Family Term-Chair in Healthcare Management at Babson College. Wiljeana studies the effectiveness of change techniques, e.g., lean, quality improvement, and design thinking, to advance operational performance. She conducts research studies and engages students in experiential learning in partnership with healthcare delivery organizations in a variety of countries, including the U.S., Mexico, Israel, South Africa, Uganda, and Haiti. She has published in numerous academic journals including Healthcare Management Review and IEEE Transactions on Engineering Management and her work has been featured in popular press and online media outlets including NEJM Catalyst and the Financial Times. She completed her postdoctoral studies at the Lean Advancement Initiative at Massachusetts Institute of Technology (MIT), Ph.D. in Industrial and Systems Engineering at Virginia Tech, B.S. in Industrial and Systems Engineering at Georgia Tech, and B.A. in Mathematics at Albany State University (GA). Prior to her academic career, she worked as an consultant with Stockamp and Associates, implementing revenue cycle and process improvements in hospital settings.
Tom Sullivan
Thomas Sullivan assumed the title of Senior Vice President of Operations on July 1, 2017. In his new role, he is responsible for Company operations, engineering, and product development. Mr. Sullivan previously served as Vice President of Newport and Mayodan operations. With over 25 years of executive manufacturing experience, he also serves on the Executive Board for the New Hampshire Business and Industry Association, and is an advisor for the New Hampshire Manufacturing Extension Partnership. During his eleven-year tenure with Ruger, Mr. Sullivan has facilitated the implementation of lean manufacturing methodologies and continuous improvement principles, creating more value for Ruger stakeholders, and enabling Ruger to become the world's largest producer of sporting firearms. Prior to joining Ruger, he held executive positions with IMI Norgren, Rexnord, and TRW Automotive. Mr. Sullivan holds a B.S. degree in Mechanical Engineering from the Illinois Institute of Technology (IIT); a M.S. degree in Mechanical Engineering from the Massachusetts Institute of Technology (MIT); and an M.B.A. with a focus on Finance from the University of Chicago.